I'm having a bit of a clear out and have a pair of mitts (non locking) and a portable leather sling to get rid of: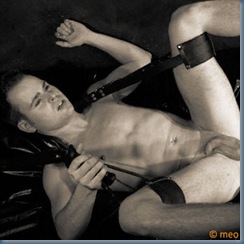 The sling is quite comfy, I just don't use it anymore. Say £20?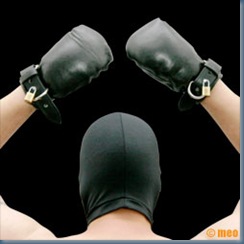 The mitts are nice (they don't have the locking posts like in the picture, but they're tough to get on and off by yourself!) – they're just a bit too big for me. They've had my paws in them at some stage, but maybe that's a bonus? :) £10?
I'm also happy to hand them over if you're in London for a beer or even some play ;)
Mail me if you want them: loki@puploki.com
*wags*