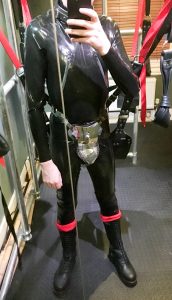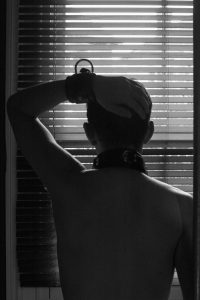 We've been at this a while now: we met nearly twenty years ago and within a fairly short time started experimenting with light bondage (tying to the bed with cheap polyester ties!). It snowballed from there to the point today whereby we have a huge mountain of stuff in our own play space.
Whilst one of us started out identifying as a submissive puppy, tastes and experiences have shifted so we're now more switchy within ourselves, but are mostly looking for younger subs to tie up and watch squirm or very experienced tops to push our boundaries.
The puppy branding has kinda stuck though :)
Favourite scenes 👌
Over-the-top bondage with heavy metal, cages, hoods
Anonymisation / dehumanisation
Strapped down and relentlessly fucked & milked by machines
Elaborate rope work, shibari, kinbaku
Corrupting curious subs
Beating up muscle boys
Yes please 👍
Bondage (rope, metal, harnesses, straps, cages, restraints, suspension, hoods; tighter the better)
Rubber, especially full enclosure
Mummification & immobilisation
Breath control (gas masks, rebreathing, forced poppers, nitrous)
Lycra, wetsuits, trisuits, cycling gear
Pumping
Puppy play
Pissed on & in
Ass toys, dildos, plugs
Fisting
Electro
Cum control/denial (edging, chastity etc)
Mild to medium SM (TT, CBT, paddling, flogging, caning)
No thanks 👎
Very heavy SM and pain for the sake of pain
Anything icky or unsafe
Sounds good and want to make contact?
If you're a content creator: Loki Professional Services ™