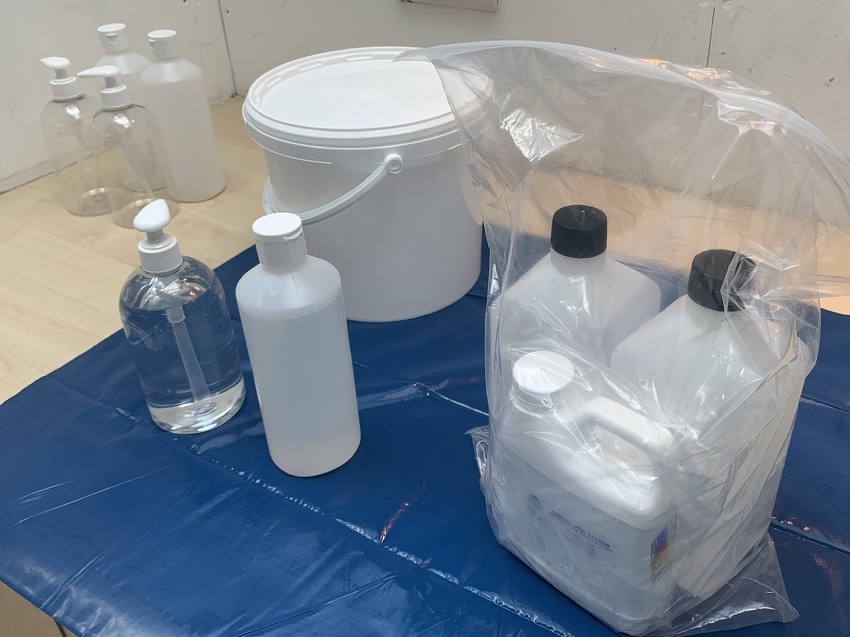 This is a rehash of some existing silicone lube recipes, but with more of a focus on EU ingredient suppliers, and, well, proper units.
The end product is basically indistinguishable from the 'Mr B Glide' silicone lube I've been using for general latex donning, shine, and fun. The net cost will be over half of retail, which will be a serious saving over time.
Ingredients (all are cosmetic grade):
Dimethicone 1000:
https://www.gracefruit.com/item/747/Gracefruit/Dimethicone-1000.html
https://www.thesoapkitchen.co.uk/dimethicone-1000cs-dim1000cs
Cyclomethicone:
https://www.gracefruit.com/item/98/Gracefruit/Cyclomethicone.html
Phenyl Trimethicone [sorry, this is a US supplier but you don't need much]:
https://lotioncrafter.com/products/lc1550-phenyl-trimethicone
Volumes needed for approx 1.5 litres:
1L Dimethicone 1000
0.6L Cyclomethicone
25mL (a shot glass) Trimethicone
Directions:
Combine all of the above into a clean bucket and mix really throughly. You can use a whisk, spoon, immersion blender, or paint mixing paddle on a drill, just as long as it's spotlessly clean.
Any 'haze' from incorporated air bubbles will dissipate.
You can tweak the amount of cyclomethicone up or down to make it thinner or thicker as you prefer.
You can then decant into a fliptop bottle, pump dispenser, or an old lube bottle. Done!