This is a new one for me, but using a 3D printer to conjure new pervertables out of thin air is extremely enjoyable.
I'm going to add a couple of links and files here but this may end up growing over time I as I think it opens up whole new opportunities for fun!
S10 gas mask blackout caps
I have a pair of original flash lenses with some foamboard inserts for complete blackout, but I find they're extremely tricky to get on during a scene – you end up squishing the poor sub's face!
So these are great, they click on from the outside but don't need a huge amount of force to do so and are a lot cheaper to print than buying original parts. I didn't need to modify them at all, just print away.
https://www.thingiverse.com/thing:1736850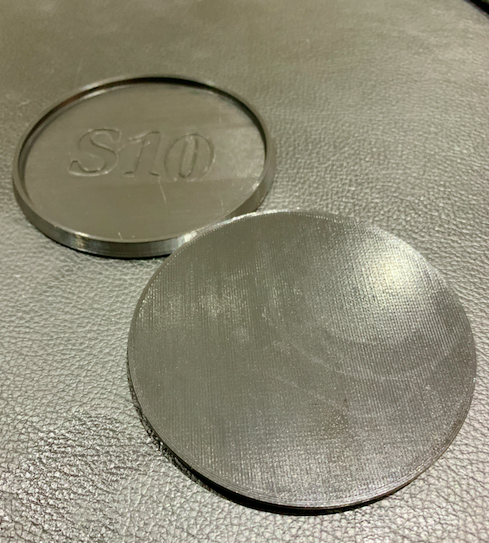 Gas mask restrictor valve
This is an adjustable inlet valve – obviously not something to use on your own. I've seen a few of these for sale that set you back like £20. I took a design and modified it so that it's a lot easier to use with slippery or gloved hands, and doesn't need any supports adding for printing.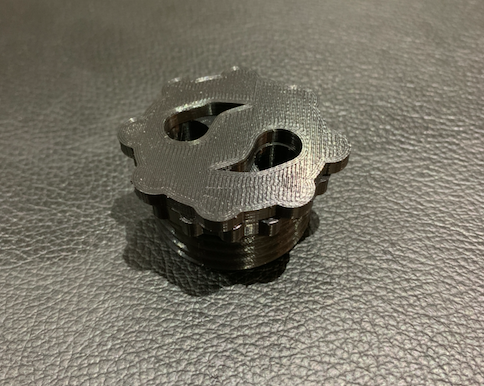 It's printed in two parts, the main body and then the inlet portion. They just press-snap together when you're done. I used 40% infill for the thinner valve portion, 20% for the main body.
The STLs are here:
main body
inlet valve (top)
NATO gas mask to anaesthetic connector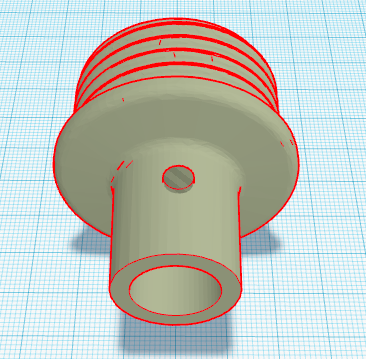 This is used in my poppers machine, as it has a 4.9mm hole in the side as the injection port.
Fetishak Backpack Gas Mask Hose Connector
Bit of a niche one this, but as the company no longer exists, if you've broken yours these may help you out.